In line with current government guidelines we would like to announce our plans regarding the further reopening of Quinborne Community Centre.
Firstly, and most importantly, we hope to be in a position to open the centre a little more during November, but this will depend on government guidelines at the time and how they may affect us.
Secondly, as some of you are aware Quinborne is currently open to group users and those whose children attend the nursery.
You can find a list of groups that are currently running on our activities page or by clicking here. If you do with to attend one of the groups listed please call us in advance to make sure that it running on the day you wish to attend, we would hate for you to make a trip only to find your desired group is not running on that day.
As we have mentioned before a substantial number of changes have taken place in the centre and these include; introducing a one-way system around the building, stop and go points, staggering group start and finishing times and potentially introducing a queuing system for entrance to the building.
There will also be hand sanitiser points placed at numerous junctions throughout the building, Perspex screens will have been erected, all additional furniture will have been removed from rooms and stored outside of the building, there will be no tables in the foyer / corridors allowing for a better flow of traffic and all tables and chairs will be sanitised between groups and classes.
You will also see numerous posters and signs regarding Coronavirus around the centre as well as in all the rooms. Warning signs will also be placed on the entry doors advising you not to enter if you are showing any signs of Covid-19.
We have also made changes to the taps in all of the toilets so there will be no issues with water pressure and hot water.
Sadly, we are still not in a position to open the Starr Café and with Birmingham currently sitting in Tier 2 of the government restrictions, this may be the case for some time.
We will of course stay up to date with the government guidelines and make changes where and when it is applicable to do so.
As far as Quinborne is concerned the main thing is for all of us to make all our users feel as safe and secure as possible.
Stay tuned to the website for more information and we look forward to seeing you all soon.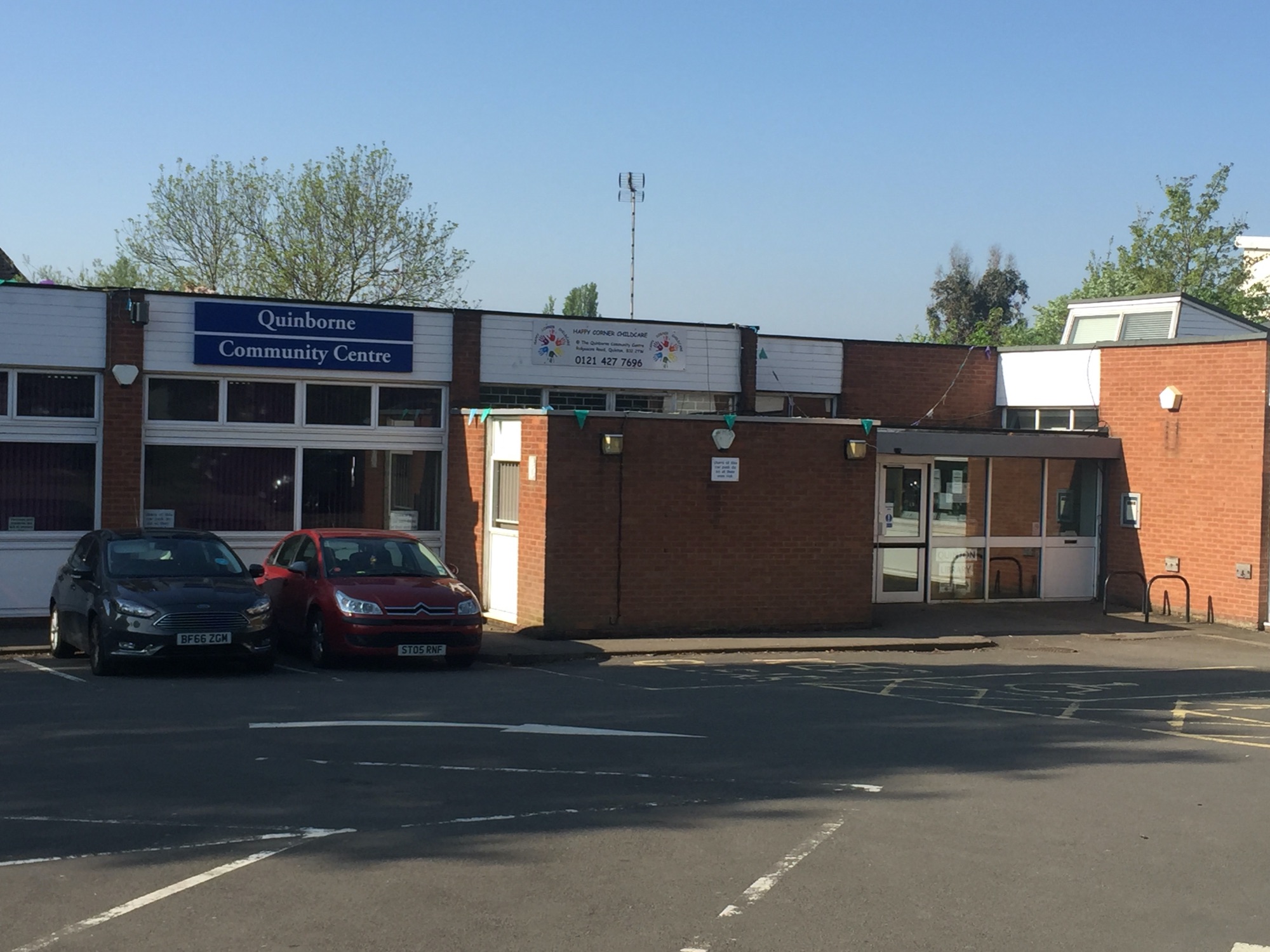 Quinborne Community Centre, Ridgacre Road, Quinton, Birminghamm B32 2tw
0121 682 - 7474